Clarke McLaughlin, LPC, LMFT, LAC, CEAP, MAC, NCC
Clarke has over 31 years experience working with older children, adolescents, and adults. With specialties in anxiety and mood disorders, abuse and trauma, PTSD, anger management, and addiction recovery, he integrates complementary methodologies and techniques to offer a highly personalized approach tailored to each client. He uses individual, marital, and family counseling as treatment modalities. Clarke received his BGS in Business and Sociology from University of Louisiana-Lafayette and his Master of Arts in Counseling from Liberty University in Lynchburg, Virginia. He is a Licensed Professional Counselor (LPC) in both Louisiana and Texas, Licensed Marriage and Family Therapist (LMFT), and Licensed Addictions Counselor (LAC). In addition, he is a Nationally Certified Counselor, a Certified Employee Assistance Professional, and a Master Addictions Counselor. He holds clinical memberships in the American Association of Marriage and Family Therapists, the American Counseling Association, and the American Association of Christian Counselors. Clarke is experienced with cognitive behavioral, interpersonal, and solution oriented therapies. He prefers to utilize a family systems approach when working with families and an integrated approach when working with couple.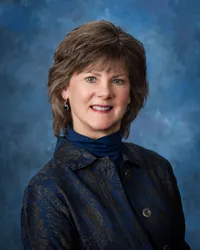 Susan McLaughlin, LCSW, C-SSWS
Susan has over 30 years experience in school social work. As a school social worker, she worked with children and youth with special needs, their families, and their teachers. In 2014, Susan retired from her position with the Beauregard Parish School Board, and is now serving as Office Manager for McLaughlin Counseling and Psychotherapy Services. Susan received a BA degree from Louisiana College and a MSW degree from Louisiana State University. She is a Licensed Clinical Social Worker (LCSW) and nationally certified School Social Work Specialist (C-SSWS). Susan is a member of the National Association of Social Workers and Delta Kappa Gamma honor society for teachers.